Filed under
Uncategorized Photos
, August 27th, 2012 by Admin
When I first saw these photos my F mind circuits were actually running like hell, you know how feminist would think about women stripping naked all for the sake of commerce and disguise it like 'the work of art'. Ok, I'll lay my case that I'm a learned woman on the logic of feminist theories, fine, but if you're well aware of these thoughts, you'd understand I ran around the same ramp as these models, not the we're born of same curvaceous torso, but we're same victim of this system.
Ha, that would be too complicated to discuss that line of thought right here, what I know is that this post is made to be dedicated to women whose bodies were dang socially approved to be perfect.
Seriously, isn't a woman's body a perfect sculpture?… It just dawned to me now swathe with tons of regrets, gosh, had I thought about this before I could have gone naked and had my body photographed too. Though it's still possible now, I might send the photo studio guys jobless. keke.
This is Victoria's Secret Angel Miranda Kerr for Harper's Bazaar September 2012 issue. I'm not sure about the layers made for editing this photo, but even if without altering the photo, she's just a masterpiece.
This one is Karlie Kloss, one of Americas Top Models bared off for Steven Meisel and December 2011's Vogue Italia Magazine. Honest, I want to try with just a nail polish on.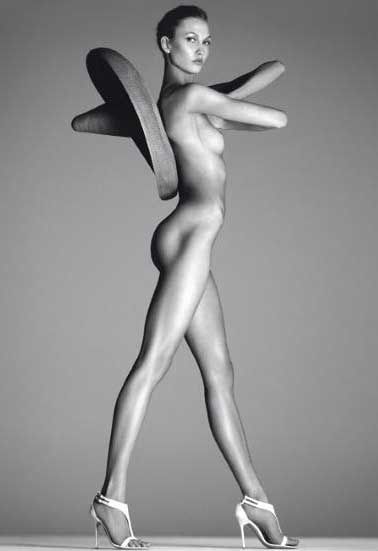 Comments