Filed under
21st Century Fashion
, July 7th, 2012 by Admin
My favorite online shoe store has released their fabulous shoe collection and guess what? I'm dying to cart them now … this two-colored wedge is just so gorgeous and comfy, it's named Bugambilia – how would you like to stride around in Bugambilia, huh! woah, this is perfect paired with dazzling shorts and loose top. The wedge is corked so you won;t feel like working out when walking, it's light as the vagabond cloud, keke.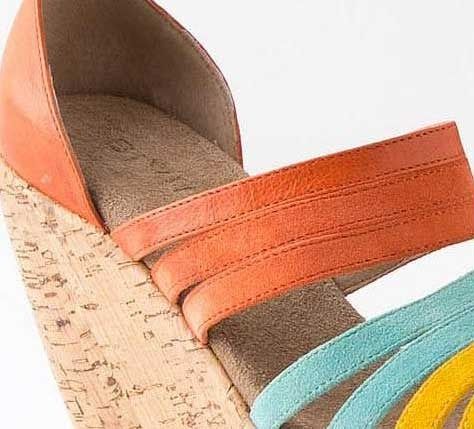 Another to die for is this Woven Oxford. I long been wanting to have a pair but I can't find a unique design, this one is gorgeous, it's named Esther, so queenly, hehehe, the cut-outs are made of raffia and blended with linen for a comfortable feel. Can you imagine yourself in this oxford on white skinny jeans with an Alexa Mulbery tucked on your side? Ahhh.. awesome!
Want one? Its available for carting at anthropologie.com. Happy Shopping!
Tags: |
Comments