Filed under
21st Century Fashion
, June 20th, 2012 by Admin
I absolutely agree that 'all girls around the world dress the same, they dress to annoy another girl.' Well, obviously the other girl is me.
First off, how can this woman be so skinny, I've been trying to shed off these deposited pizzas and soda floats, but it seems like there's no progress at all. Anyway, that thing I need to resolve with my fat, I mean healthy self.
Second, I so love this piece, chiffon fabrics really flows like feelin' fresh all the time, besides I find it so classic and elegant a textile. This piece is just one of many that can be created out of this fabric. It's like romance brewing everytime, just lovely. Besides, this design is so wearable that be brought anywhere. It can match a variety of footwears, notice the model's thong and white sneakers.
It's because I got annoyed, lol, I really need to work my weight out, whatever it cost. Seriously!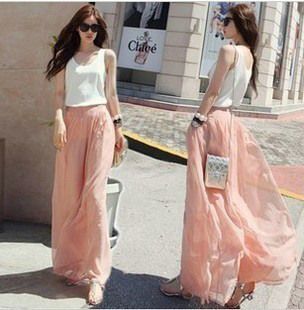 [images by buybuyseller.com]
Tags: |
Comments